We're the People You Already Trust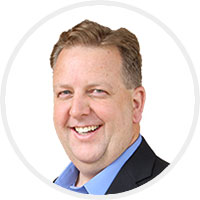 Even if we haven't formally met yet, we probably already have a relationship.  If you have lived in the Valley for any length of time, then you know my parents and grandparents. In fact, my family has lived in Alamosa and the San Luis Valley for more than 4 generations.  Our families have lived and worked together to help build Alamosa, the San Luis Valley and Southern Colorado into a community that we're proud of and want to continue developing.
Because of my vast technology experience and my home-grown roots, I can bring the best of both worlds…. World-Class Hi-Tech solutions with hometown values and trust.
IT that works for you
Started in 2003, Netelligence is a complete technology solution provider. We are 100% committed to making sure business owners have the most reliable and professional IT service in Alamosa. Our team of talented IT professionals can solve your IT nightmares once and for all.
Our custom service packages deliver what you need and want without overstepping the boundaries of your budget. From cloud services to data backup, Netelligence is here to team up with you and your company for expert support.